By Dawn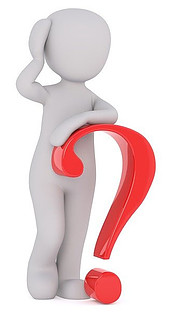 In the beginning, as a newbie to affiliate marketing, these are the exact keywords I typed into a google search.  What is affiliate marketing for beginners?  In my search to learn more about affiliate marketing, this question was how I started my search for information. I had heard a lot of buzz about affiliate marketing and that people were making a full-time income from it. The reason why I wanted to learn more on the subject was  I felt this was the business for me.
There were so many other questions that I also was asking myself. Some of these questions were:  How can I make money with affiliate marketing? How do I start an affiliate marketing business? What is the top affiliate training course?  What are the best affiliate marketing programs for beginners?  All of these I spent time researching.
 I had heard that a lot of the so-called affiliate marketing guru programs were scams. This also had me wondering if affiliate marketing was a legitimate way to make money on the internet. This concerned me. What if I invested my valuable money and time into a program, that turned out to be a scam?
 I had so many questions in the beginning. So, you can imagine how frustrating and time-consuming it was to try and figure out where to even start.  You might find that a lot of what I have just said are things that you can also relate to.  So let's start by answering the question that brought you to this page on my website.
What is Affiliate Marketing for Beginners?
The first thing that came up in my search at the time was Wikipedia's definition of affiliate marketing. Their definition is not a definition that would have attracted me to developing an affiliate marketing business. 
 I have since learned a more appealing definition of affiliate marketing, a layman explanation if you will. Where it is explained as one form of marketing that a retailer might use to sell their product. That one form is called an affiliate marketing program.  This is where the company will set up everyday people like you and me to be a part of their affiliate program. You are then given an individual referral (affiliate) link.  That affiliate link is unique to you (this link identifies you from everyone else within the retailer's affiliate program).  As an affiliate, you will earn a commission, every time someone makes a purchase of a product as a result of using your affiliate link.  
Retailers know that the best form of advertisement is word-of-mouth advertising. It is also the most lucrative form of advertising, as it is targeted and cheap advertising for them.  Just think about it for a minute.  Happy customers are the best salespeople and they get successful results.  When you love a product, I am sure you try to tell everyone you know about how wonderful that product is.  That is why affiliate marketing is gaining popularity with brand-name companies as a marketing strategy.
Over 80% of the brands out there today use affiliate marketing in promoting their products. It is also the most cost-effective way of advertising for them, as there are next to no upfront costs.  As a result of the covid pandemic this past year, there has been an increase in affiliate marketing programs.  Many companies and retailers have had their eyes opened to the impact that not having a web presence can have on their business. So as a result there are so many more opportunities available out there for an affiliate marketer.  This leads us to another question that you might be wondering about affiliate marketing. 
  How do I Start an Affiliate Marketing Business?
You might be wondering could you even become an affiliate marketer? Do you even have any skills that would make you good at affiliate marketing?  If you stop and think about it, we have all at some point in our life recommended a product to a friend or a family member.  We did not hesitate to do this because we really liked the product or maybe it was the solution to a problem that we had. 
That is essentially what an affiliate marketer does.  You refer or recommend a product to others. The difference is this. If you are in a retailer's affiliate program you will earn a commission for that referral by means of your affiliate link.  What does that mean? When a person becomes a customer and purchases the product as a result of your referral link, you will get paid a commission. That sale was made by you, because of your referral link. 
There is another interesting thing to take note of about being an affiliate marketer. Even if that person does not purchase the product you were promoting but they purchased some other product, you still receive a commission for the sale.  This is because you were the one that referred the customer to the retailers' website. I think that is an awesome incentive to become an affiliate marketer, don't you?
Just remember that you are already referring people every day to your favorite products. Every time you recommend your favorite restaurant, movie, or shampoo to people you know, you are doing what an affiliate marketer does. However, right now you are not getting paid for those referrals.  But, that can all change now.  You can start earning money from your referrals. All you have to do is find out how you can do that.  This brings us to the next question I would like to answer.
How can I Make Money as an Affiliate Marketer?

As explained in the previous paragraphs, you will need to join an affiliate program.  If you look at the products that you are using and love using, this will give you an idea of where to start. You can get started by finding out if the companies that sell or make those products have an affiliate program. 
Affiliate programs are free to join and each company has its own set of regulations that you must meet in order to join their program.  But, don't get discouraged by this.  Just remember you have already proven to yourself that you have what it takes to be an affiliate marketer.  You are already referring and recommending products to people every time you tell family and friends about a product.  You also have had a lot of experience doing this. Think about how many years you have been sharing products you love with people you know.  This shows that it is not a hard thing for you to do and you are a natural at it.  
Once you have found an affiliate marketing program you can join, you will want the answer to this next question. How can I make money as an affiliate marketer?  There are actually many ways you can do this.  But for now, let us just focus on two ways you can make money with affiliate marketing.  
The first way is the one I tend to focus on myself. In this method, you build your own website around an interest (niche) you have.  You most likely will have many favorite products related to that interest (niche) that you could promote.  There are many ways you can promote those products on your website.  Some people do product reviews, or you could include the product in a top 10 list or do a comparison with another product.  I am sure you would have many other ideas of how you could promote that product.  The way you get paid is by including your affiliate link for the product along with the method you use to promote the product.  
The next way you can make money is by using social media platforms. Most people these days have a social media account.  You might already have a Facebook account or maybe you have an account with Instagram or Pinterest.  You can make money by doing a simple post about how wonderful you think a certain product is on your social media account.  I am sure you are already familiar with how this works because you have probably already bought products by clicking links that you saw on one of these social media platforms.  The link you clicked was an affiliate link that earned a commission for the holder of that social media account.  
You may already be making product recommendations on your social media account.  Don't you think it would be a good idea to learn how you can monetize those recommendations that you making?  Learning to become an affiliate marketer also helps you leverage your social media platforms to promote your own business. website   Using different avenues to promote the chosen product helps to supercharge your earning potential as an affiliate marketer. 
You can learn all this stuff from an affiliate marketing training course, which brings us to the next question.
Where can I Find Legitimate Training to Become an Affiliate Marketer?
This is a question I asked myself and you are probably also asking yourself this very question right now.  My biggest concern was I did not want to be scammed and I did not want to invest my time and energy into training that did not work.  This is probably how you feel as well. 
I started out by making myself a list of requirements that a training program had to have before I would get involved with it. You should know that it is also not a very easy task trying to get me to part with my hard-earned money. So it takes a lot of evidence and proof to convince me that something is what it says and claims to be. The exciting thing is that because of my list of requirements I stumbled upon a training program that ticked off every box on my list.  
The result was, that I was thoroughly convinced that the training offered was legit and would provide the results I was looking for.  My introduction to affiliate marketing was not like the experience of the majority of people.  I did not have to go thru the experience of wasting time and money on many training products that only turned out to be a scam.
The training program I joined and the one that I am still learning from to this day, paints a realistic picture of what affiliate marketing is. This program teaches you how you can make money as an affiliate marketer in a real honest way. It does not hide the fact that your success and how much you can earn are determined by how much time and work you are willing to dedicate to building your business. They do not dangle $$igns in front of you like a carrot to try to seduce you into parting with your hard-earned money. This is a company that truly wants to help you build your own successful business.
So the suspense ends here, as I am sure you might be asking yourself now, what is this training program?   I am going to share that with you next.
What is the Top Affiliate Training Course?
Before I answer this question, I want to make it clear to you, my answer to this question is based on my personal experience of using this training. In my research, I found that this particular training course is often rated number one in most of the top 10 lists of affiliate training courses that I found on the internet. So based on the fact that it checked off all my requirements and the experience I have had using this training course, the Wealthy Affiliate University is my choice as the Top affiliate training course.
Let me explain to you the things that I found impressive about Wealthy Affiliate.  You will find that most affiliate training programs put a lot of hype around keyword phrases that promote getting rich quick, making $1000's in a few days, or you have to hurry and get the program at this low price before the deal is gone.  All these prey on people and in my opinion misrepresent affiliate marketing.
 I have been a business owner for over 30 years and in that time I have built 2 successful businesses.  I have also had some experience with internet marketing as an eBay Powerseller.  So I know it takes time to build a successful business, and sometimes it can take years to see success.  It also takes a lot of hard work and this comes with sacrifice and determination to stay the course to have success.  So when someone was saying you could get rich quickly and make thousands of dollars in a matter of days, I was not interested in wasting my time with that course. I was sure the only thing those courses could guarantee is that they would be stealing my money and the training would never produce results. 
 Wealthy Affiliate is different, their training is packed full of value. This is something that is evident from the start, in their free starter membership.  The more I delved into the free membership training I realized I found a hidden gold mine. 
The first thing to stand out is they did not promote themselves as your answer to getting rich quick and earning mega dollars in no time flat.  Their training stresses that your earning potential is based on how much hard work and time you are willing to put into building your business.  Success does not happen overnight. They stress that if you carefully implement what they are teaching, you will be able to build a successful business in time if you do not give up. 
 I was also impressed with being able to contact any member on the platform to ask them how they feel about the training they receive.  You can also read many of their success stories.  
Here are some examples of those success stories you might enjoy reading for yourself.  
Don't Even THINK About Quitting
I am now a four-figure earner ($5000 this month)-Thank you Wealthy Affiliate
$1,145 NEW month RECORD

$100K Week. Hard Work Paid Off Huge!
4 Year WAnniversary & $100K+ Earned Online!
These success stories show you that you can become a successful affiliate marketer no matter what age you are. The key ingredient you need is a willingness to learn and follow the training closely.  Success will happen.
I was also impressed with the fact that the free starter membership is truly and genuinely free. This was point number 2 on my list of requirements that a training program had to have.  I wanted to be able to take the training for a test drive so to speak, in order to see if the claims the program made were real and if the training leads to results. 
Right from the start, from within the free starter membership, you will see that Wealthy Affiliate training is focused on helping you get results.  Results are what you get.  Wealthy Affiliate provides training in all aspects of the business.  If you work hard and follow the training "to a T" you will get results.  This is what happened to me as a free member.  I had my first website built and indexed with google before I finished the fourth lesson within the free starter membership.  
Most other affiliate training programs I looked at only allow you to try the training with a 14-day free trial.  They also require you to give your credit card information before you can try the free trial.  So once your 14 days are over your credit card gets charged for a month membership.  I did not like the feeling that my choice to join the paid membership was being taken away from me.  
That does not happen with Wealthy Affiliate.  Wealthy Affiliate does not require that you give credit card information in order to join the free starter membership.  Yes, that is right, the free starter membership really is free.  In the free membership, you have access to 10 lessons in level one of the Online Entrepreneur Certification course as well as 10 lessons in level one of the Affiliate Bootcamp training course.  And you have access to these lessons forever for free.
Wealthy Affiliate also leaves it in your hands to decide if you want to become a paid Premium member and you are in control of deciding when you will take that next step. If you are like me I am sure you will recognize the benefits of becoming a Premium member after spending a couple of days on the training.  Wealthy Affiliate training will have you seeing results for yourself before you even have a chance to finish the 10 free lessons.  What you will learn in those free lessons will prove to you the answer to this next question.
Is Affiliate Marketing a Business that Anyone can do?
As I have already outlined, everyone has the skills needed to succeed in this business.  Young or old you are already recommending products you love to others.  Yes, there is much more that is needed to succeed. You also need to have the determination to succeed,  a desire to work hard, you need self-discipline, have a drive to not quit when the going gets tough, the ability to follow direction, and enthusiasm and excitement to try something new. These terms might not sound very appealing and they can turn many away from starting their own business.  But these are things that successful business people exhibit and that contribute to their success.  
Everyone has the potential to start their own business.  What holds them back is they don't believe they can do it.  I am telling you that you CAN do it, in fact, I believe anyone can do it by following the training offered within the Wealthy Affiliate University.  
Yes, I am a Paid Premium member of Wealthy Affiliate and Yes I do earn a commission by promoting Wealthy Affiliate.  But that is not what motivates me to promote the Wealthy Affiliate program.  My first website is a guitar website and I built that website using the lessons in the Wealthy Affiliate free starter membership.  I have also earned affiliate income from that same website. So I know the training works and it will also work for you.  
That is why I started this website you are on now affiliatemarketinghomebusiness.com.  I know this training leads to success and I wanted to share it with others.  I never did affiliate marketing before I joined Wealthy Affiliate.  The training I received from Wealthy Affiliate taught me how to build this very website that you are on now.  They taught me how to write articles like this one and they taught me how to use these articles to promote my affiliate offers.  This domain name I purchased from within Wealthy Affiliate and they are the WebHost for this website. 
As a Premium member, you have so many more benefits.  As you will find out it is really an all-in-one platform.  I call it this because you don't just receive affiliate marketing training. But, you can also buy domain names and host your own websites with the important security features for your websites all on Wealthy Affiliate.  All of this is included in the monthly premium membership.  But there are so many more features and benefits that you will be able to discover for yourself. You can click this link to learn more about the different membership plans within Wealthy Affiliate.
What Are My Final Thoughts About Wealthy Affiliate?
I know this almost sounds like a Wealthy Affiliate Review, I could write one and maybe that will be the subject for another article.  But, I think the best review is one you can do yourself, by giving the free starter membership your own test drive. 
As you can see, you really have nothing to lose and everything to gain. If you are ready to start your own exciting journey of building your own affiliate marketing business, please click on the banner below. So let me answer the next question that might be on your mind right now. Yes, this banner contains my affiliate link for Wealthy Affiliate. So in the event that sometime in the future you should decide to become a paid premium member, I will make a commission as a result of your clicking the banner below.
If you decide to sign up for the free starter membership, you will also find that every member of Wealthy Affiliate tries to take the opportunity to help others. Wealthy Affiliate encourages and rewards helping others.  So there will always be someone available to answer your questions. 
Here is also a spoiler alert for you.  You will find out, that as a free starter member of Wealthy Affiliate, you will also be able to earn a commission by recommending Wealthy Affiliate to people that you know. That is an added bonus that Wealthy Affiliate offers in the free starter membership.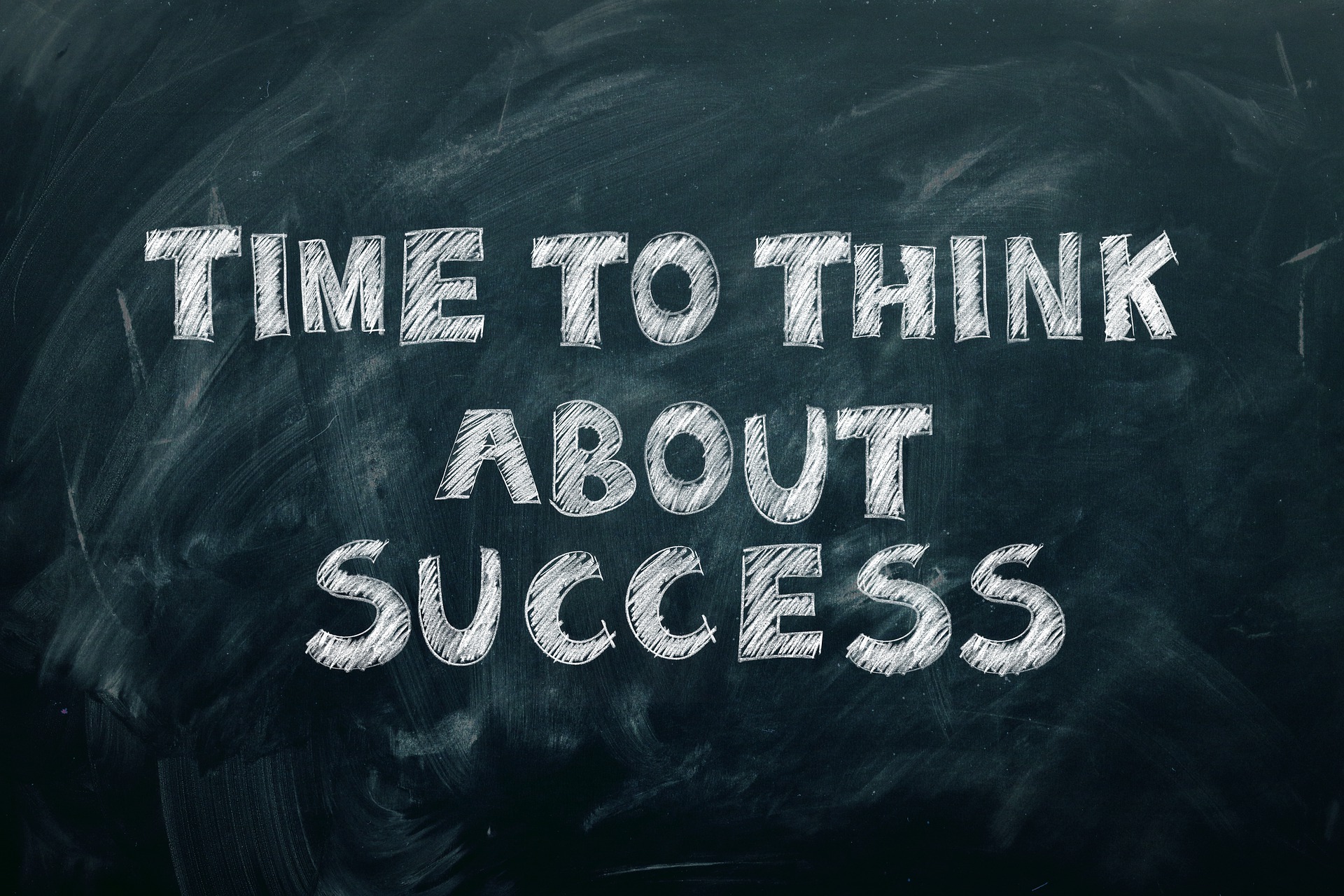 I encourage you to try out the free starter membership and find out for yourself how much fun you can have while learning how to build your own affiliate marketing business.
All the best in your business endeavors,
Dawn
dawn@affiliatemarketinghomebusiness.com
An Introduction to Affiliate Marketing For Beginners.
Affiliate Marketing Home Business – Ways to Make Money Online